As part of the Lofrans' ability and capacity to deliver products for a wide range of vessels, the high end Mega Yacht demand for anchoring solutions could not be left unsupported.
Each yacht is considered as unique, as is the choice of anchoring equipment made by boat builders and naval architects around the world.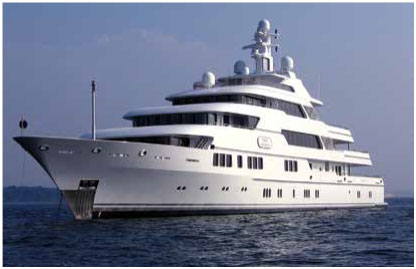 These products are almost always tailored to suit the individual requirements of yacht owners and operators, they are given special attention in all stages of their definition, design, manufacture, installation and commissioning.
A specific team of people, led by our Technical Manager, Mr. Luca Rivolta, focus on specific projects such as these, to be able propose products to yacht builders that exceed their needs in reliability, safety, look and engineering excellence.